Privacy Policy
Your privacy and security are important to you, important to us and we take them seriously.
This privacy policy explains how we collect data and use it in order to comply with the General Data Protection Regulation 2018 (GDPR), the Data Protection Act 1998 (DPA). This website complies with both the DPA and the GDPR.
For more information please visit www.eugdpr.org, www.ico.org.uk and www.gov.uk.
Google Analytics
When someone visits our website, we use a third-party service called Google Analytics to collect information about visitor behaviour patterns. We do this so we can understand how visitors make use of the website and so we can improve its content and flow.
The information is available to us in only an aggregated format and we are not able to identify any individuals from the data that Google Analytics collects. Since the implementation of GDPR in May 2018, we have made sure that the IP address (the unique identifier of the PC, laptop, tablet or mobile that you are using) is anonymised so Google are not able to identify individuals to aggregate your online behaviour patterns.
For more information please visit www.google.com/analytics/.
Cookies Policy
Cookies are small text files stored on your computer which are used to enhance the experience when you browse the site and improve the way the site works.
How Does This Site Use Cookies
This website does not use cookies.
For more information please visit www.allaboutcookies.org.
Changes to this Privacy Policy
Our privacy policy is kept under regular review. This privacy notice was last updated on 11th June 2018.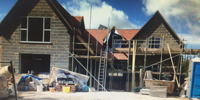 Courtland can turn your dreams and plans into a reality and we have a proven track record across London...
Flat ConversionsMore ⇒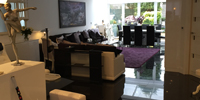 Courtland have converted a large number of properties into flats and apartments across the South East...
iProof GRP Roofing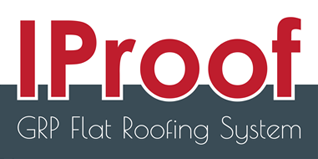 iProof is a GRP roofing system which is extremely Versatile for small domestic to large commercial! At just £60 per m², GRP roofing is much cheaper than you might think ...